Household Pest Control
Pests are annoying. Once they've made your house their home, they can be very difficult to eliminate. We believe in utilizing the safest products and techniques to secure your home from pests. Our technicians have been trained to identify immediate problem areas, as well as typical pest nesting areas, both in and around your home.
Our household pest control services are designed to provide a protective barrier between you and bugs. We control pests up to 10 feet from the foundation of your home with our perimeter treatment, and also treat outside windows, doors and entry points. Patio, porches, screened rooms and screened pool enclosures are also treated. This service is performed approximately every eight weeks.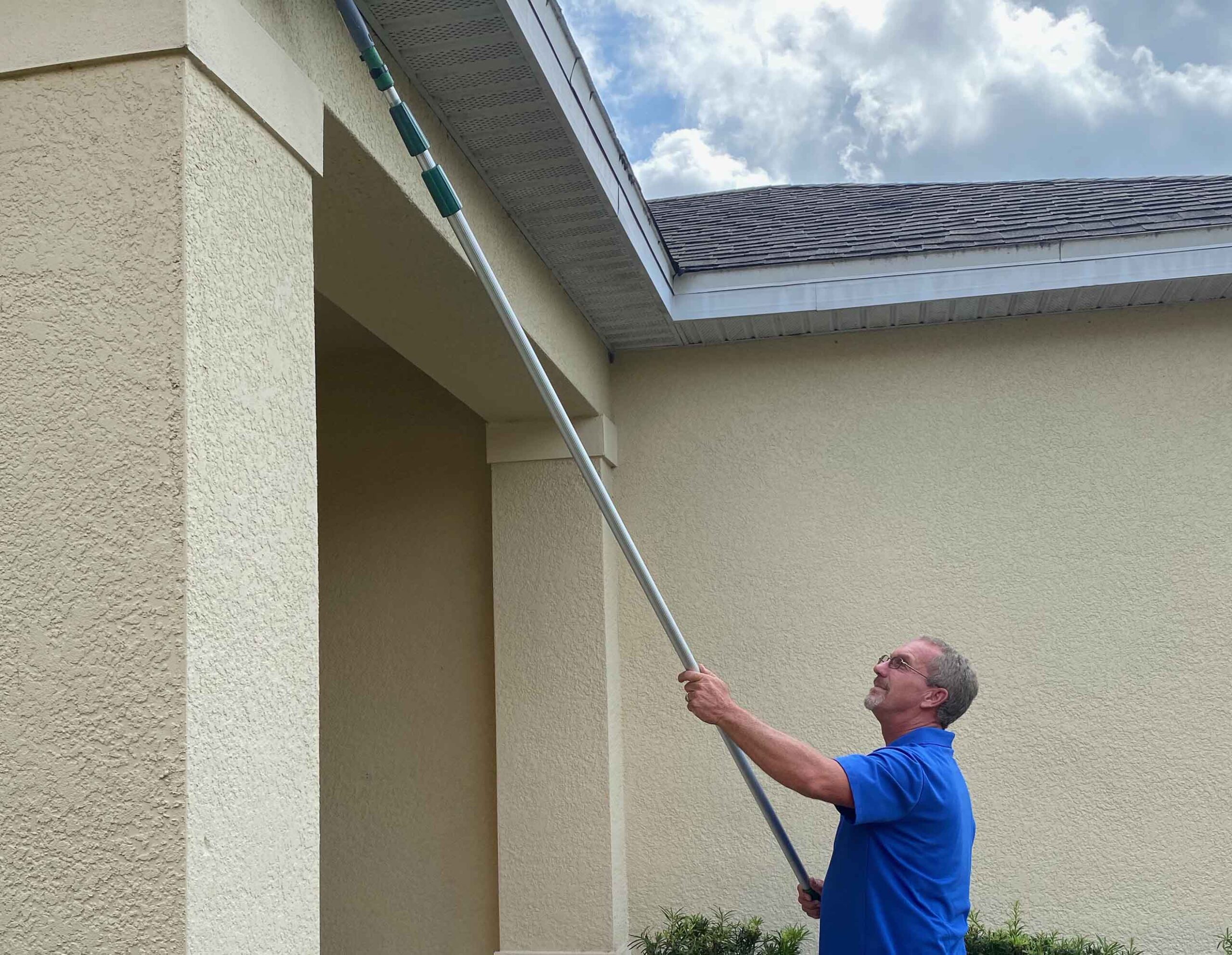 Shrub Program
Shrubs, hedges and perennials are just some of the essential elements in your landscape, adding structure, texture and color, as well as curb appeal. You've made a big investment in your landscape. Taking care of it is not always easy, and it requires a company with local experience to solve problems before they damage your landscape investment.
Our yearly shrub program also consists of six services every other month, which occur on the opposite month of the lawn program. This provides monthly monitoring of the property. We use integrated pest management (IPM) to treat for insects, diseases, and apply fertilizer as needed. IPM is an environmentally friendly strategy to providing pest control services with the lowest impact on the environment. Each visit includes a complete inspection of all plant material. Monitoring is essential to ensure the health of your landscape plants.
Lawn Care
Not all lawns are exactly the same. That is why no two standard lawn plans are alike—at least, they shouldn't be. The key is finding a lawn care service plan that is uniquely designed to meet the specific needs of your lawn, getting you on the right track to achieving a lawn you love.
Our yearly lawn program consists of six applications to establish and maintain healthy turf. A balanced application of fertilizer is scheduled every other month. Each and every visit also includes insect, weed and fungicide treatment as needed.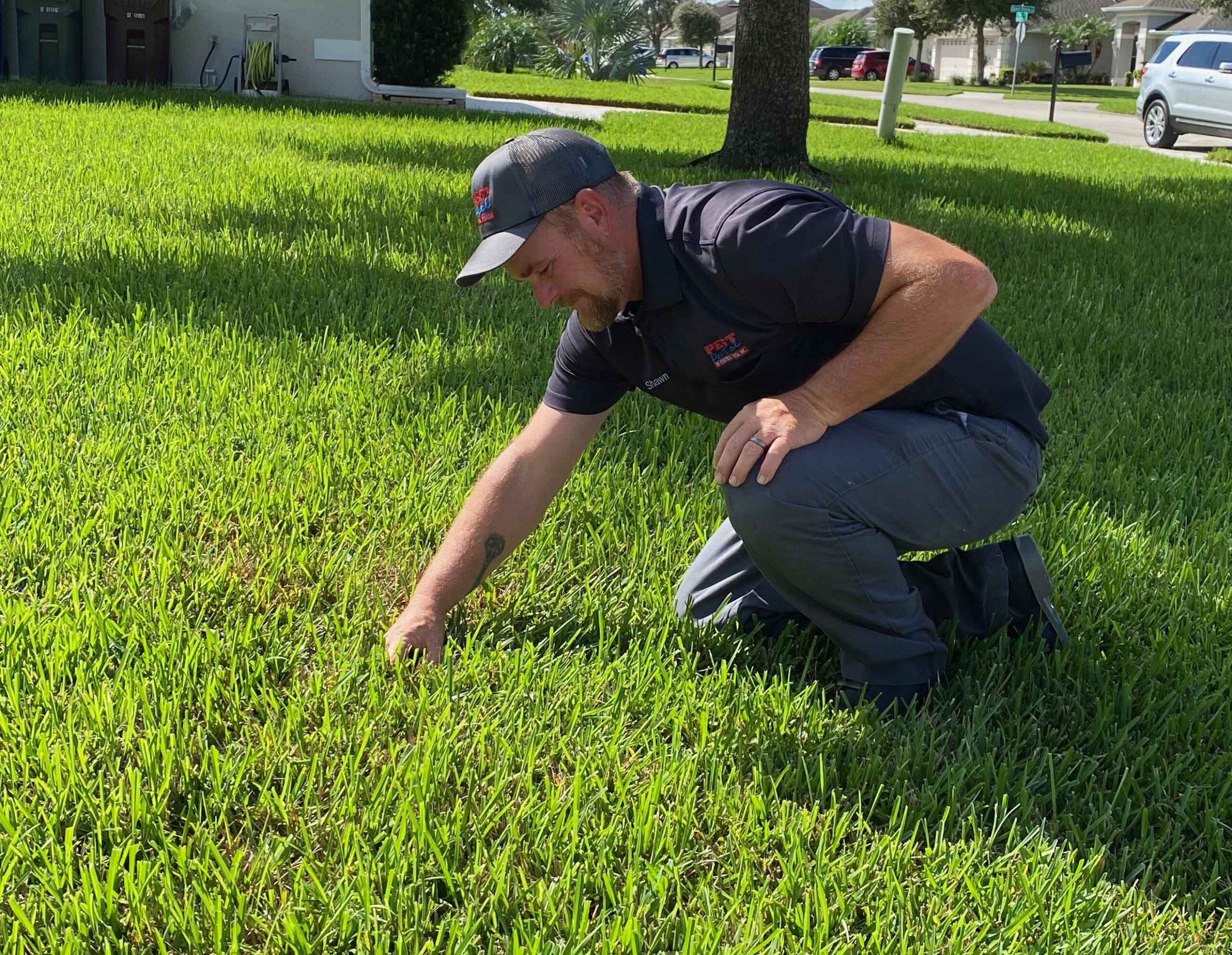 Chinch Bugs
Chinch bugs remove moisture from St. Augustine grass and inject a poison into the blades causing the grass to die. Unchecked chinch bugs can destroy your lawn. We have achieved great success in controlling chinch bugs; the treatment is applied to your lawn one time per year and gives you up to 4 months of protection from turf damage. This application is done during the peak summer season and is an additional one time charge. Call our office for more information.
Tree Injections
To keep your palms looking green and healthy, a consistent program of fertilization, disease control, and pest control is essential.  Our palm program provides tree injections to keep your palm at its best. We also offer treatment for the palmetto weevil, which can affect Canary Island Date, Sable, Washingtonia, Latan, Royal, and Fan palms.
The Pine Bark Beetle causes damage to southern yellow pine trees by boring into the base of the tree and disrupting the flow of water and nutrients. In large groups these beetles can kill the tree. Symptoms of beetle infestation are, tree may look faded or have mixed yellow needles changing to red. Our treatment plan involves an injection to the tree that provides two years of protection. The best time to treat is when signs of beetle damage are spotted near your home, before your tree is infested.
Our
Products
Pest Patrol ensures maximum results by custom blending each application to the specific needs of the landscape. Our highly-trained staff assures your entire property benefits from the best possible combination of nutrients all year round. We use the safest and most innovative products available to get your landscape green and healthy. To ensure the safety of our customers, their pets and the environment, we follow local, state and federal laws.
Our
Training
Many of our team members have vast experience in their field and have been with our company for many years. This, along with continuous education, keeps us up-to-date about the most effective and environmentally friendly ways to service your property. On-going education and training has long been a staple of our service excellence. We are certain, once you meet us, you are going to see the level of care we bring to you. Our people are what makes Pest Patrol great!
Getting
Started
Signing up for service is quick and easy! Simply visit our contact page and send us your information. Of course you may also call us and one of our helpful team members will take your information and pass it along to our sales staff. We'd love to hear from you and help make your lawn the envy of your neighborhood.
Month to Month Services
No Long-Term Contracts

Cancel Any Time