That's The

PEST

PATROL

Difference.
PEST PATROL OF CENTRAL FLORIDA, INC.
Trusted. Family Owned. Providing Local Services Since 1984.
Pest Patrol of Central Florida, Inc. is a family-owned and operated business. We offer quick response time, honest assessments, and quality service. Perhaps that's why our customers consistently give us such high ratings in customer satisfaction. We offer lawn and pest control services to Orange, Osceola, Seminole, Lake and Polk counties.
INNOVATIVE
TECHNIQUES
One mix does not fit all. Most professionals use the same formulations based on average condition year after year. But what if all of a sudden, the climate gets wetter, colder, drier or hotter? What if your yard has different issues than your neighbors? We formulate each round to the specific conditions of your lawn. AND, Pest Patrol ONLY uses the best, top-quality, products available.
OUR
EXPERIENCE
Our 35+ years' experience in the professional turf grass industry gives us the knowledge necessary to gain your confidence. We consistently educate ourselves and scour the market for effective, state-of-the-art materials. We would like to show you the way to a greener, thicker, healthier lawn.
CREATIVE
SOLUTIONS
Another thing that sets us apart from the competition is the way we provide service to our properties. We use mobile spray units that enable us to provide service to very large areas of turf quickly and efficiently.
IMPRESSIVE
RESULTS
We love to be part of the solution. We are responsible for transitioning hundreds of homes into environmentally healthy, happy and comfortable places for so many of Central Florida's residents.
Not all lawns are exactly the same. That is why no two standard lawn plans are alike—at least, they shouldn't be. The key is finding a lawn care service plan that is uniquely designed to meet the specific needs of your lawn, getting you on the right track to achieving a lawn you love.
Our yearly lawn program consists of six applications to establish and maintain healthy turf. A balanced application of fertilizer is scheduled every other month. Each and every visit also includes insect, weed and fungicide treatment as needed.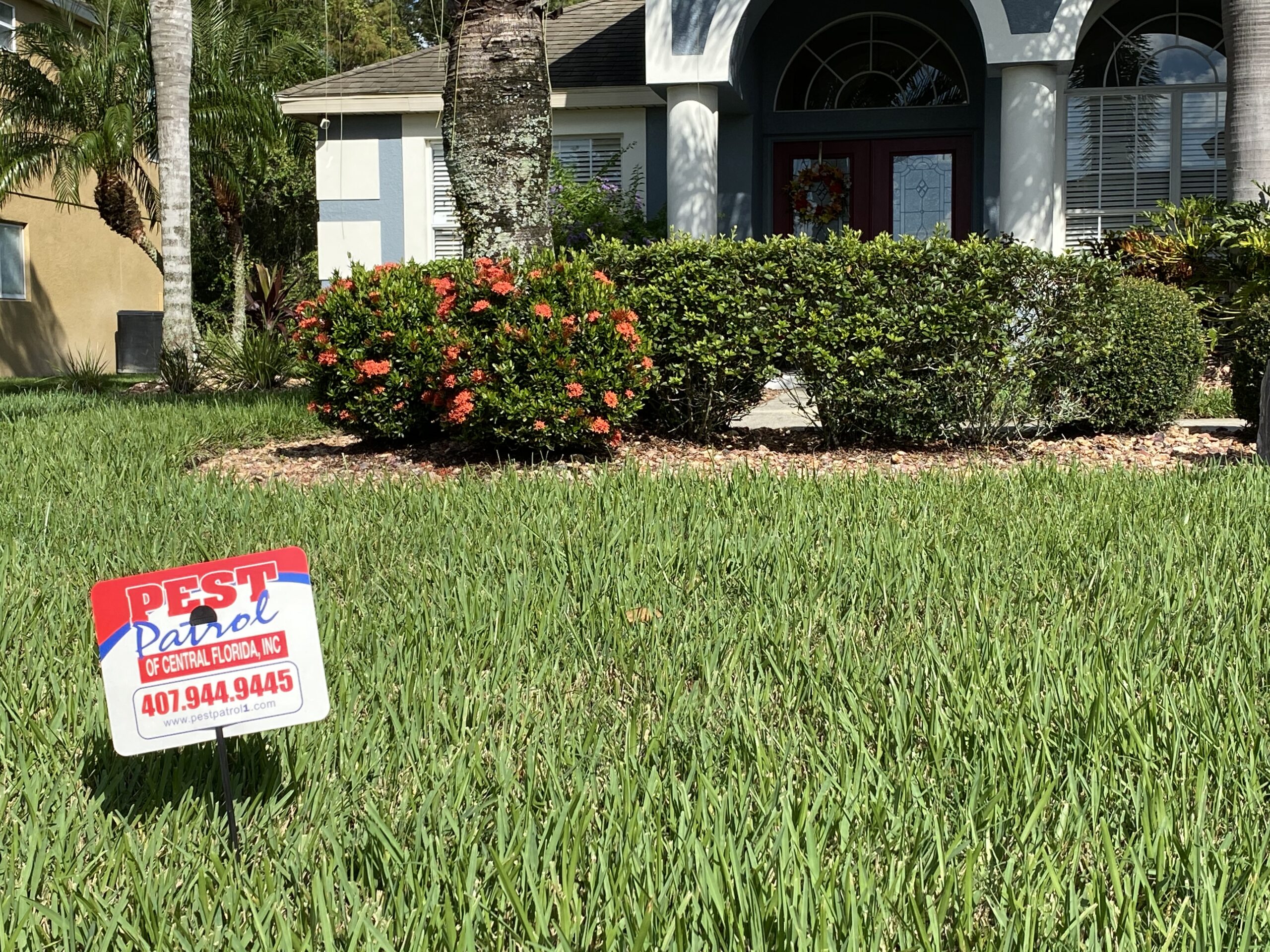 Shrubs, hedges and perennials are just some of the essential elements in your landscape, adding structure, texture and color, as well as curb appeal. You've made a big investment in your landscape. Taking care of it is not always easy, and it requires a company with local experience to solve problems before they damage your landscape investment.
Our yearly shrub program also consists of six services every other month, which occur on the opposite month of the lawn program. This provides monthly monitoring of the property. We use integrated pest management (IPM) to treat for insects, diseases, and apply fertilizer as needed. IPM is an environmentally friendly strategy to providing pest control services with the lowest impact on the environment. Each visit includes a complete inspection of all plant material. Monitoring is essential to ensure the health of your landscape plants.
Pests are annoying. Once they've made your house their home, they can be very difficult to eliminate. We believe in utilizing the safest products and techniques to secure your home from pests. Our technicians have been trained to identify immediate problem areas, as well as typical pest nesting areas, both in and around your home.
Our household pest control services are designed to provide a protective barrier between you and bugs. We control pests up to 10 feet from the foundation of your home with our perimeter treatment, and also treat outside windows, doors and entry points. Patio, porches, screened rooms and screened pool enclosures are also treated. This service is performed approximately every eight weeks.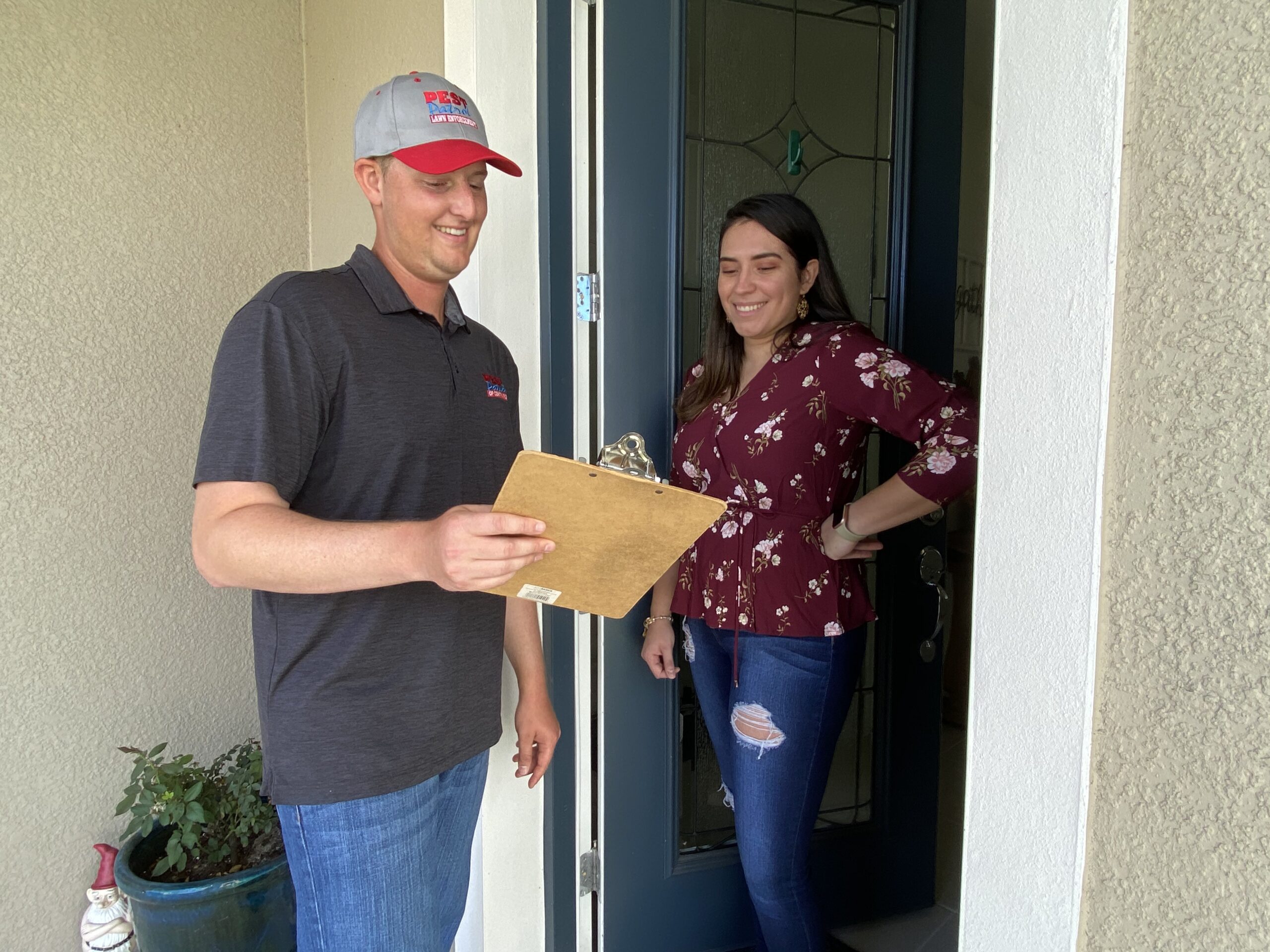 What's Bugging You
When quality matters, there is only one solution. Our family and pet-friendly services will assure your lawn is green and your home is pest free. Request a complimentary inspection today.
PROUDLY SERVING
CENTRAL
FLORIDA
Month to Month Services
No Long-Term Contracts

Cancel Any Time